a 33m long barge " sea restaurant" was landed into indicate point by using marine airbag technology
---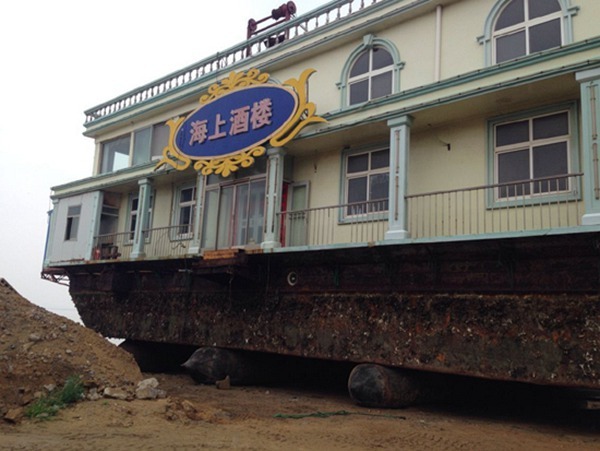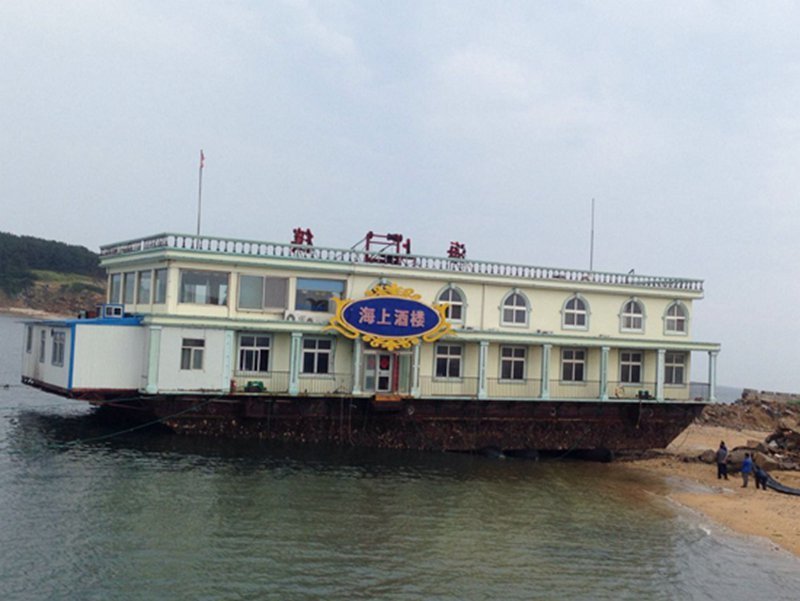 4th August,2015, a 33m long barge " sea restaurant" was landed into indicate point by using marine airbag technology.
This project was carried out in Weihai Xiaoshidao Resort and contracted by The Ship AirbagAnd Fender Research
Center Of Shandong Changlin.
This 750ton barge is with 33m long,12m beam, 3m deep .As it draws deep in the sea and its superstructure windage area is big,
we work out a considerable and economical solution to overcome shabby ship landing environment and ensure this landing success.
We spend three days to fixing this barge in half tide level, setting marine airbag underwater, which is highly spoken by resort leader.