Jinan Changlin Airbag Container Factory Co.,Ltd was broadcast by CCTV
---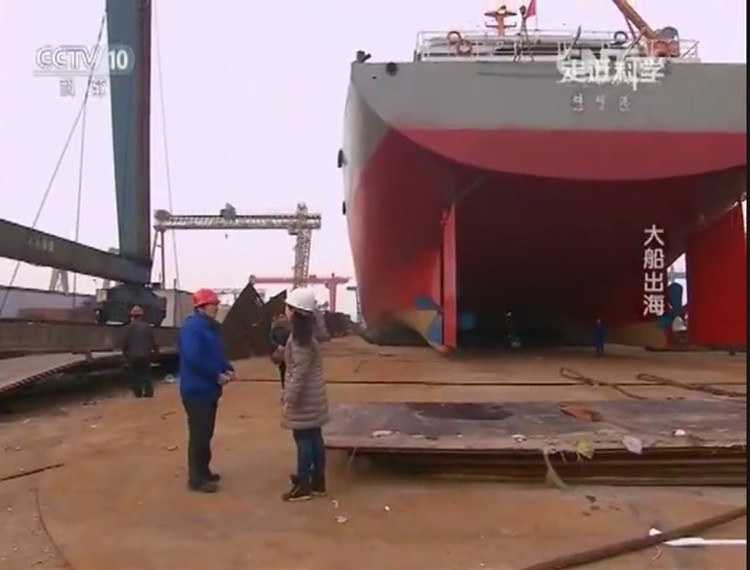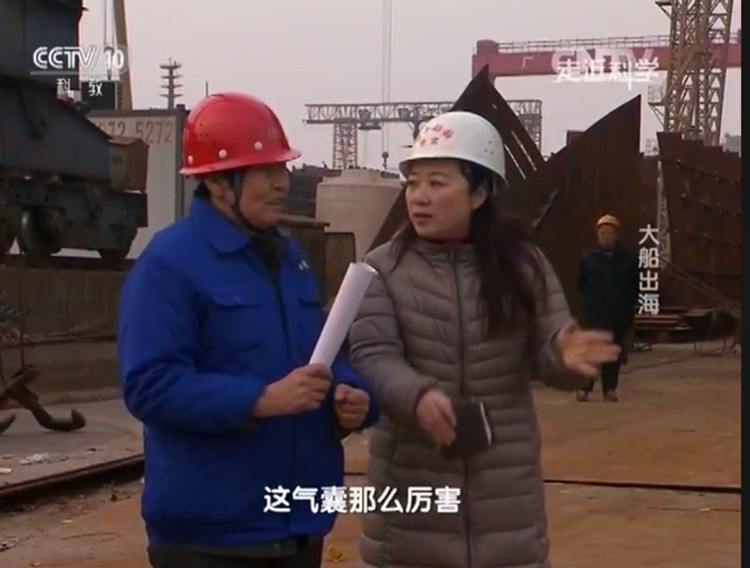 At 8:35 pm 15th March, 2016, Standardized China-Big Ship Go To Sea was broadcast on CCTV 10 set of science education channel- Approaching Science , which record marine airbags with independent intellectual
property rights have gotten glorious
development and wide using under the promotion of international standard.
From 16th to 17th January 2016, the program workers not only visited production base of Jinan Changlin Air Bag Container Factory Co.,Ltd ,But also took video of ship launching in Yangzhou shipyard.
In the early 1990, Changlin people devote theirselves to lead and standardize marine airbag industrial development. At first, two industrial standards of Airbag For Ship Up To Or Down To Launching Way and Technological Requirement For Ship Up Or Down To Launching Way was proposed and drafted by them, which has played a leading role in the development of Chinese marine airbag industry.
Promoting by both international standard and development of shipbuilding industry, marine airbag has been widely used because of the advantages of less investment, quick achievement, environment protection, time saving etc. There are already around one thousand of more than 10,000 DWT boat was launched safely by using marine airbag technology.
As the launching boat weight tonnage have increased from hundred to ten thousands, so a further requirement for airbag improvement, quality guarantee, launching technology would be needed.
In order to push the development of marine airbag launching technology and improve the competition in international market, Jinan Changlin Air Bag Container Factory Co.,Ltd and China institute of marine technology& economy work together and take responsibility of international standard drafting for marine airbag launching technology.
In order to promote marine airbag launching technology research, The Ship Airbags And Fenders technical research center of Shandong Changlin was established by changlin company,which is specialized in the product design and ship launching technology research and have finished the launching project of large scaled size drilling platform, offshore wind installation vessel, 20,000 DWT self propelled semi-submersible vessel,82000DWT bulk carrier etc.These projects provide reliable base and technical support for the amendments of marine airbag standards.
Jinan Changlin Air Bag Container Factory Co.,Ltd and Standardization team from China institute of marine technology& economy have worked together for many years, which have finished further amendments of two existing industry standards, drafted two international standards of ISO14409:2011 Ships and marine technology-ship launching airbags and ISO17682:2013 Ships and marine technology-methodology for ship launching utilizing airbags. Because of the issue of this two international standards, marine airbag technology has been widely used in international market and its derivatives have been widely used in the construction of ports and bridges and fish farming in the deep sea, and built a good foundation for innovation and transformation of enterprise.