Floating dock 103 was landed by ultilizing CHANGLIN marine airbags
---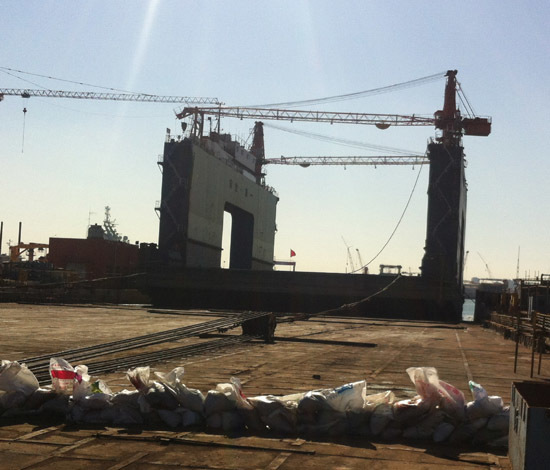 On October 28th 2015, 103 floating dock was landed by using Changlin marine airbags.This dock is 63m

Long,40m wide, 3600ron light weight.This project is contracted with The Ship Air-bags And Fenders Technical Research Center Of Shandong Changlin.
As the ship' s width is only 40m, and berth slip is only 45m wide,so there are only 2.5m distance between ship's board and slipway's wall. After considerable calculation and practical operation, we have finished this job and maintain less than 0.5m deviation successfully.